Holiday in Dorf Tirol | South Tyrol
Our leisure tips for your holidays
Where mother-Nature calls with its bright colours and fresh, healthy mountain air, our guests will spend a dream holiday!
Many hiking trails lead directly from the Rimmelehof into the beautiful mountain world.
Pack your backpack and off you go! The mountains are calling! Alongside, Dorf Tirol offers an endless program of cultural and leisure activities.
Spring awakening in Dorf Tirol
When the first messengers of spring poke their delicate head through the soil, the Etsch valley and its orchards turn into a lush sea of flowers – whilst the white mountain tops still shine bright in the background. The birds sing their most beautiful morning songs and the wonderful scent of fruit blossoms sweetens the air – this is spring in the countryside of Merano.

We recommend visiting us in spring: walk through flowering meadows, hike along burbling irrigation streams and enjoy the first warm rays of sunshine.
Hiking in Dorf Tirol and surroundings
You can hike directly from our doorstep into the beautiful mountain world of Merano. If you prefer you can take our guest-bus (which stops near our house) to get to whichever destination. We are happy to give you more details about the most beautiful hikes of our homeland. You can borrow info material, hiking guides and maps directly from our bookshelf.

Hiking with Hans Kammerlander: The Tourism Association offers a special hiking-tour with the famous extreme-mountaineer Hans Kammerlander and other certified mountain guides!
An excursion in and around Dorf Tirol is always exciting!
Take in the breath-taking views whilst strolling along the Falknerpromenade in Tirolo. Or visit the Touriseum and gardens of Castle Trauttmansdorff. If you don't, you'll miss quite something!

Or you can visit the Brunnenburg and Castle Tyrol with its Museum for Cultural and Regional History — a place that's always worth a visit (approx. 20 minutes' walk from our house).
And there is a wild bird care centre on the castle hill too. Especially fascinating are the flight demonstrations with birds of prey and owls, which take place from the end of March to the beginning of November — an exciting experience for old and young.
Horse riding fun
If you're fascinated by horses, you can either take riding classes in the nearby village of Hafling and in the Passeier valley or go for wonderful cross-country rides. Just ask us and we'll give you more info about all the riding possibilities in the area.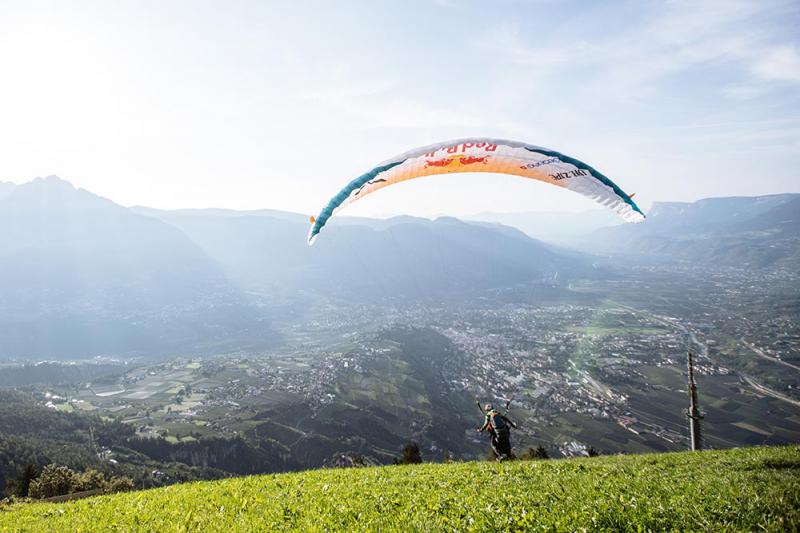 More activities in the immediate vicinity:
Mini-golf course: Visit the nearby mini-golf course! This is great fun on warm summer evenings.
Paragliding: if you're in for action and seek a true adrenalin rush, we highly recommend a tandem flight over Dorf Tirol.
E-biking: at the nearby Hotel Alpenhof — only a 15 minutes' walk — you can rent an e-bike and explore the surrounding area on two wheels.
Tennis & beach-volley: if you're into sports and love keeping fit on holiday, you can play tennis at the nearby tennis centre or hit the sand of the beach-volley court in Dorf Tirol.